q-Staff history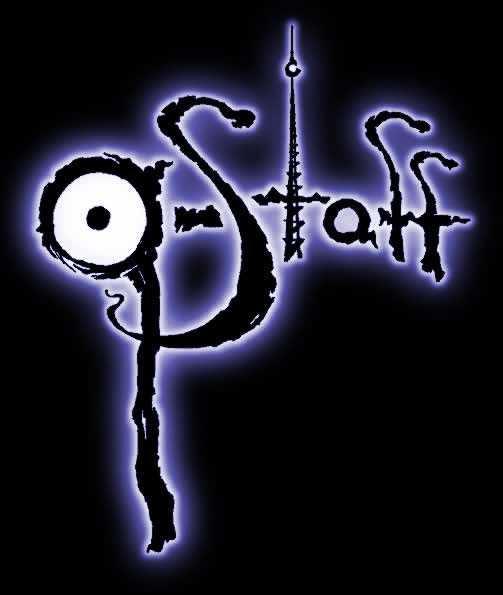 q-Staff was founded in 1999 by Richard van Schouwen and Sandy Timmerman arising from their long-term collaboration since meeting as university classmates in the late 1980's. Van Schouwen and Timmerman chose Albuquerque as a home base for their theatre work in 1993 and quickly immersed themselves in local projects with Matchbox Theater and ACLOA before joining forces with Albuquerque's Riverside Repertory Theatre Co.
With Riverside, van Schouwen and Timmerman were instrumental in creating the group's performance ensemble, opening its first theatre space, and eventually touring a widely-acclaimed revival of Chekhov's "The Seagull" created in collaboration with legendary theatre director, Leonardo Shapiro. The 1997 Seagull tour opened many avenues of theatrical exploration – on the US east coast, and in eastern Europe (Hungary, Poland, Romania). q-Staff was created to advance actor training and performance origination practices encountered by q-Staff's founders during these travels.
q-Staff trained extensively with the Double Edge Theatre in Massachusetts, and in Poland with Theatre Gardzienice, and Song of the Goat. The group transplanted and transformed its experience, creating its own program of training and development unique to its home and locale. In 1999, the group presented it's first original performance "Stargarden."
In 2002, in the aftermath of the previous year's terrorist attacks, q-Staff undertook its second performance process. "Temporality" was created in collaboration with local students and artists as an expression of immediate determination in the face of impermanence and uncertainty. It was prepared and performed at a community coffeehouse, Winning Coffee, which provided employment and support to early q-Staffers.
In 2003, q-Staff's group members purchased Winning Coffee, anchoring and expanding the cafe's role as a community arts venue and incubator for cross-cultural engagement. In 2004, q-Staff launched into the simultaneous construction of its third original performance and a new theatre to house it. The q-Staff theatre on Albuquerque's historic Route 66 opened along with q-Staff's "Snake Oil for the Lovelorn" in premiere.
Having sustained a period of ambitious growth, q-Staff shifted focus to operations. The group learned the ropes of business management & planning, developed a vision for the new theatre space, and brought its residential property into the mix, creating q-Staff homestead – all the while driving performance training, producing local work, and building the artistic line of life within the "Snake Oil" performance project.
At present, q-Staff is gathering energies for a new expansion. Having outgrown the theatre space on Central, q-Staff has acquired two buildings as the future home for its theatre work and as an expanded live/work center for arts. The coffehouse is anchoring community life in the midst of extensive neighborhood development, and the Homestead is emerging as a haven and incubator of future flourish.
Through its dedicated training, gutsy performance ethic, and muscular community investment, q-Staff has consistently expanded its sphere of endeavor. From humble beginnings as a transient ensemble, to current operations – including coffeehouse, residence and it's theatre base – q-Staff posits a unique model of theatre art as lifeway.