the move: q-staff migrates
After 6 amazing years in our home on 66, the theatre finally outgrew the old leased location. With the help of friends and supporters, q-Staff completed the purchase of two buildings on Broadway. These will not only provide a new home for q-Staff but will also create a newly-envisioned multi-space arts center.
View at the corner of Lead and Broadway: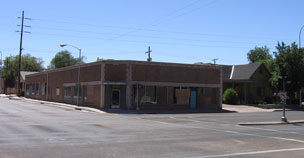 400 and 408 Broadway SE—the future home of q-Staff theatre
The move is a bold step forward for q-Staff, but it's also a reflection of the emergent and extraordinary live-performance culture in Albuquerque. We hope you'll follow our progress, and join in the fun of growing the theatre. One of the true values of local theatre is that it empowers us to tell our stories—allowing us to enoble and enrich the lives we live together in our own unique place. We're grateful for the chance to make this investment in our community. Can't wait to find out what comes next…
the magic:
A long-time supporter of q‑Staff stepped up to provide the crucial assist for this next passage of life and work. Please consider joining our efforts to construct the new home, we'll see to it you get a space worth every penny. Heartfelt thanks to the many who've already pitched in.
site photos: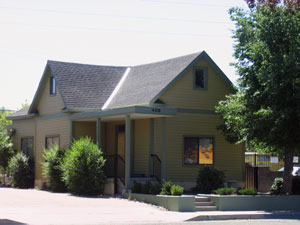 408 Broadway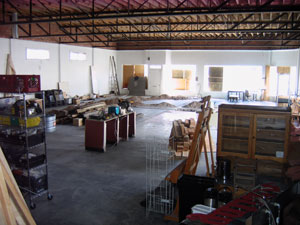 inside 400 Broadway, future performance room